Manage your PrestaShop catalog in bulk with Merlin Backoffice ® Flex: the most powerful tool
Mass administration of PrestaShop with Merlin Backoffice Flex
Save a considerable amount of time on the management of your PrestaShop backoffice thanks to the many features of our Merlin Backoffice ® Flex addon.
Go into supersonic mode! Two modes of use are available:
Mass edition of products and categories
Import of products and categories csv/xls
New with Merlin Backoffice ® Flex: mass management of custom fields
You can now use the mass management tools on a custom field. You can manage the content of a custom HTML field added in the product pages or custom fields created by other modules in bulk.
Merlin Backoffice ® Flex is even faster: it supports the HTTP/2 protocol which has the major advantage of displaying data and saving changes much faster. The experience is even more pleasant for you.
Discover Merlin Backoffice ® Flex in image
Welcome to Merlin Backoffice ® flex  interface. Discover how easy it is to bulk manage your catalog in just a few steps (this video is in French but the software interface is also available in English) .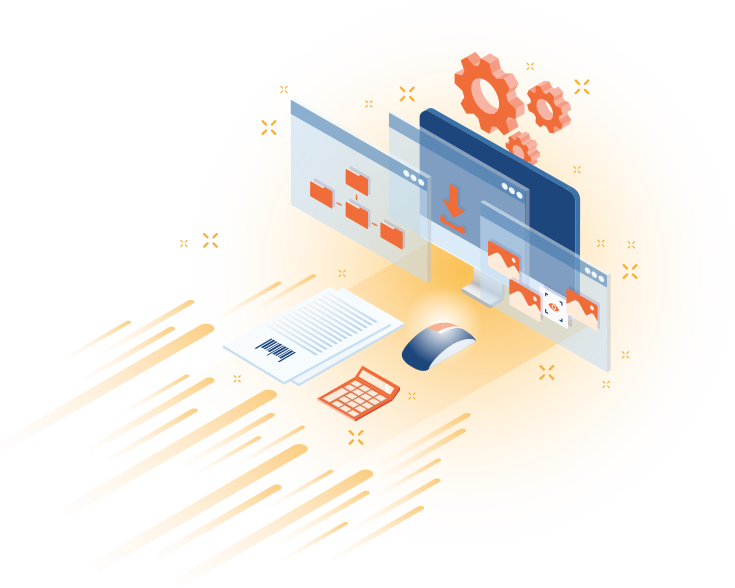 What are the main features of Merlin Backoffice ® Flex module?
Choosing to install our module means getting the equivalent of dozens of modules to manage your PrestaShop e-commerce. Among the 500 features used by our customers here are the most common:
Choose the most powerful module for quick editing and bulk management for PrestaShop store
Go to supersonic speed for the management of your PrestaShop catalog. Edit multiple products in bulk and manage your store very quickly! Merlin Backoffice ® Flex offers a range of powerful, simple and easy to use tools.
Chaque jour, en travaillant 100 fois plus vite, vous gagnez un temps précieux pour vous concentrer sur le reste de votre business.
Edit your product sheets and move from one product sheet to another in less than a second, with automatic saving of changes.
Add images by simple drag and drop.
Optimize the referencing of your texts by modifying the SEO fields en masse.
Manage custom fields en masse, which no other tool can do today. Your interface is truly customized according to your needs. This unique feature saves you from having to buy other modules to add and manage custom fields.
Start saving time now!
Make a csv or xls import: it's a fast, reliable and flexible solution for your PrestaShop store
Succeed absolutely all your imports in CSV or XLS format of products and categories in PrestaShop and for all versions of this CMS (1.2, 1.3, 1.4, 1.5, 1.6, 1.7, 8.x).

Also import your custom fields and generate customizations by product type.
Regardless of the source of the file and its format, our addon allows you to import files of any size, without time-out. Imagine the time saved!
Bulk change prices, create and maintain discounted prices or block prices
Administer all your prices, special prices and prepare sales serenely and quickly. PrestaPricing was the first module to provide this valuable service before Merlin Backoffice Ⓡ Flex took over. You can also automatically manage trade margins.
Set up 500 specific prices the day before the sales? : 5 seconds !
Increase all catalog prices by 15% ? in less than a minute on thousands of products.
Round up to 0.99€ 2000 selling price: 30 seconds!
Manage mass inventory in your back-office with the best PrestaShop inventory management module
Make your inventory easily.
Update your stocks by import, manually or by calculation.
Massively increase the quantities of your products.
Perform stock movements between warehouses.
See the value of your stock or to estimate the coverage of your stock for each product, everything becomes possible and so simple.
Update your product catalog in an automatic, scheduled and fast way
Merlin Backoffice ® Flex allows you to schedule your catalog updates. Thanks to the csv and xls import scheduler (the equivalent of cron tasks) this software will allow you to concentrate on the essential, selling. You benefit from a reliable and up-to-date management of your product catalog. Your organization is optimized.
Synchronizing your products becomes easy and fast, almost playful.
You can automate almost everything from update files provided online by your suppliers or dropshippers.
Integrate and update thousands of product variations in seconds.
Merlin backoffice Ⓡ Flex is an efficient tool to add or re-calculate without limit a very large number of attribute combinations. This is done in a totally automatic way, on several products at the same time, taking into account the declinations already present.
This allows you to change color, size or weight variations en masse.
In a few seconds, recalculate the selling price of your variations by varying the price impacts of the attributes.
Download photos or images of products and categories by batch
With PrestaShop, it takes a minimum of 10 seconds per photo and the same amount of time to change the product sheet. With Merlin Backoffice ® Flex :
You stay in control to continue working while the download is running in the background.
Even better, our module finds the photos to associate with the products in the folders by itself.
Manage your PrestaShop multi-store easily and quickly
In one click you can manage your Prestashop multi-store website more efficiently.
You can switch entire categories or a selection of products from one store to another in one click. You can manage cross-associations in batches.
You use up to 450 features on an online store or on the management of a multi-store.
Manage categories in bulk with Merlin Backoffice ® Flex :
It has no equivalent to create new subcategories or manage them by blocks as quickly.
Allows you to duplicate as well as move groups of categories in a few seconds.

In no time at all, you can completely reorganize your catalog, batch-assign products to categories or choose the top products on the homepage very quickly.
Easily manage cross-associations and associated products with Merlin Backoffice ® Flex
You can filter and associate products with accessories, carriers, suppliers, brands, tags, attachments, etc. with a single click..
Filter products by category and then by any other parameter.
Choose the items you want to combine, such as a list of ancillary products, and click a button. This saves you many days of work.
Export your product catalog or print labels with a CSV, XLS, PDF or XML export
Our module is indispensable for simplifying all your catalog exports. It also includes two free editors for generating and printing PDF catalogs and labels with photos and barcodes.
Migrate the catalog from one prestaShop version to another.
Export your product catalog to marketplaces.
Print a PDF catalog for your customers or vendors.
Fix PrestaShop with our repair module (white page and database cleanup)
Our addon integrates a range of tools to repair the database structure. This tool has already saved more than one e-merchant!
Repair the tree structure, the breadcrumb trail, orphaned products or categories, broken links.
Clean the tables.
Hundreds of other features to discover to efficiently manage your online store
With over 500 features, Merlin Backoffice ® Flex optimizes the management of your PrestaShop backoffice. You can focus on achieving your business goals or on the thousand other missions of your company. More efficient and exciting missions than waiting for pages to load...
Need more information?
Consult the FAQ and the knowledge base